We have seen a 200 per cent upsurge in demand for dedicated video meeting spaces as businesses adapt to post-Covid ways of working.
Working in collaboration with video communication and presentation specialists Viewpoint-AV, UVS has seen an influx of enquiries regarding customised office projects from a wide variety of sectors, including law firms and professional services organisations.
UVS managing director Steve Murphy said the trend was being driven by a recognition that video calls and working from home would continue to be a major part of the working day and the "sticking plaster" of video calls on the hoof which helped during the pandemic had to be formalised.
Viewpoint-AV director Ben Woodroffe added that demand ranged from video call-ready boardrooms and meeting rooms to smaller "huddle" rooms and "touchdown".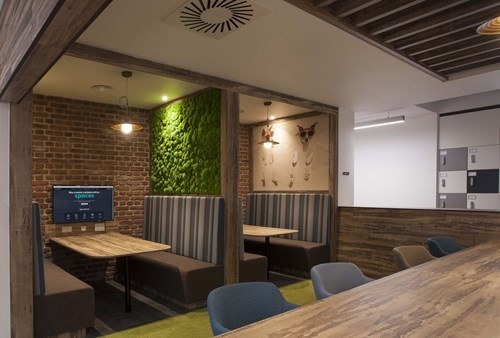 The dedicated spaces can be set up to run meetings apps such as Microsoft Teams, with a Bring Your Own device extender allowing people to join invitations sent via other apps such as Zoom, Google Meet & Bluejeans.
Rooms are fitted with integrated video displays, video cameras, microphones and ceiling speakers along with easy-to-use touch panels to enable people to operate the technology with minimal training.
Installations can also include bi-fold options, so that a large meeting room can become multi-purpose by being divided up for smaller meetings & video calls.
Managing director Steve Murphy said: "Video calls became one of the major trends which helped businesses during lockdown but at the time they were a "sticking plaster" operation, with people joining calls from wherever they were in the office or at home, with all the problems associated with that.
"Since all lockdown restrictions ended last year businesses have continued to use video calls more than ever and we have seen a 200 per cent rise in enquiries as they see the need for dedicated areas in the office so that calls can be run in a more formalised, easy-to-access and professional way.
"This collaboration has led to UVS and Viewpoint working together on both small and large scale projects to fulfil a wide variety of client requirements."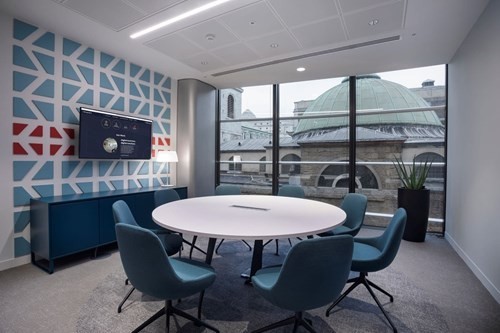 Ben Woodroffe, co-owner of Warrington-based Viewpoint-AV, added: "As with all technological innovations, some businesses and organisations are more up to speed than others."
"You would be amazed at just how many companies still do not have rooms and spaces properly set up and configured to host video calls, and simply put a laptop down on a spare desk to hold very important Teams calls."
Based in the Burnley First – Burnley Business Centre, UVS provides video wall displays and audio-visual solutions to a range of clients across the UK and the rest of the world. It is led by four senior colleagues who, between them, have more than 70 years' combined Audio Visual, Control Room and Visual Solutions experience.
For further information on how to access our remote services, get in touch.
For further information on Viewpoint go to www.viewpoint-av.com