News
LBV Hub
Coronavirus
Manufacturing
What More UK
Coronavirus
What More UK puts on extra shifts to keep up with demand for bakeware products

Coronavirus lockdown is having unexpected impacts in the housewares sector. Demand for home baking equipment is showing strong growth.
What More UK, the Altham based housewares manufacturer, has announced an astonishing growth in demand for its home bakeware products.
Since lockdown was imposed in the UK on March 23rd, the country has had to find new ways to keep busy. This has led to an increased interest in home cooking and especially baking. The Altham based manufacturer has announced that they have had to start running night shifts to keep up with the demand.
Tony Grimshaw OBE is a company director at What More UK. He said: "It's great that people are remembering the traditional skills of home baking. If there's one good thing that comes out of this national crisis, it'll be a generation of kids who learnt how to cook a decent meal by watching their parents in the kitchen, like it used to be in the days before takeaways, microwave meals and TV dinners."
The home baking sector in the UK has been growing for some years now. Probably spurred on by cookery programmes like the Great British Bake Off, which has now run to 10 series and spawned a number of spin offs, like the Junior Bake Off, and the Comic Relief Specials.
The growing interest in home baking is great news for everyone. It shows that the British nation are regaining a bit of pride in the national cuisine. We've come a long way since the post-war days of shortages and rationing. Those who criticise English food seem to have forgotten about home baking. There's not much more traditional than a delicious Victoria Sponge, or a hearty steak and kidney pie.
Apart from bakeware, What More UK also produce a wide range of products for the kitchen, home laundry, the garden, and the workplace, not to mention the extremely popular brand of home storage boxes, Wham.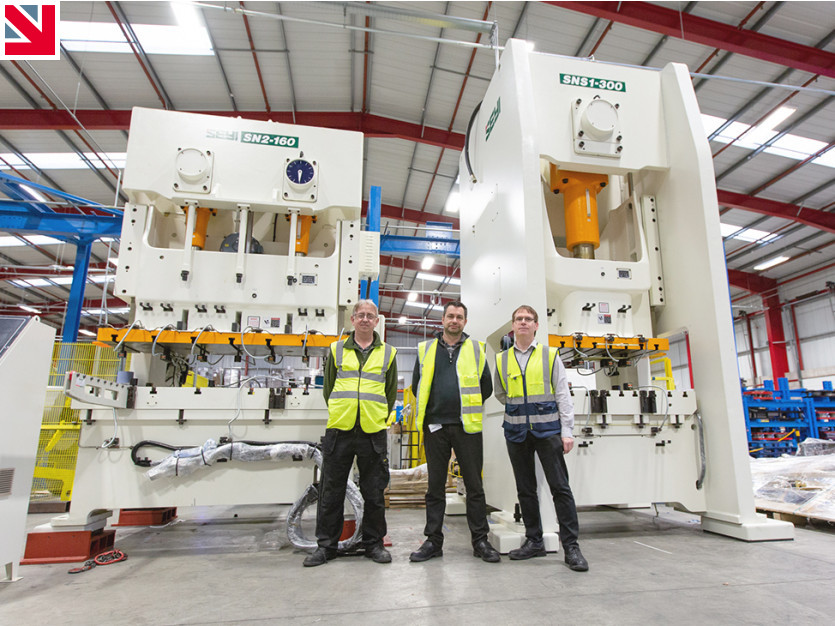 About What More UK
Launched in 1999 in the North West of England, What More UK is one of the UK's leading suppliers of housewares, bakeware, cookware, and gardenware. The company has won numerous accolades including the Queen's Award for Enterprise and the 2019 and 2020 Innovation Housewares Awards. What More UK is also a proud member of Made in Britain, which supports and promotes British manufacturing, enabling buyers and consumers at home and abroad to identify British-made products.
For more information about What More UK please visit the website www.whatmoreuk.com